White Christmas chords
by Taylor Swift
Music & Lyrics: Irving Berlin... more
Original Published Key: C Major
First Public Performance: Bing Crosby performed White Christmas on Christmas Day in 1941 on his NBC radio show, The Kraft Music Hall. The version by Bing Crosby was the best sest selling single of all time with over 50 million singles sold.
Featured Artist: Taylor Swift from her album The Taylor Swift Holiday Collection
Music: Key of A Major in 4/4 time at 73 bpm (♩)
Chords: A, Asus4, Asus2, A7, Amaj7, Bm7, E, E7, D, Dm, Dsus2
Chart Legend

Numbered Circles:

Fingers used to play chords

O:

Optional Note

Barre Line:

One finger holds down multiple strings

R:

Root Note

Unmarked strings:

Play open

X:

Don't play string

B:

Bass Note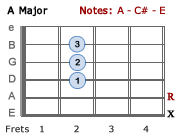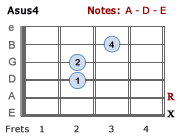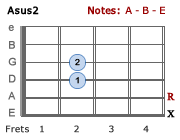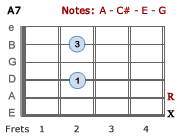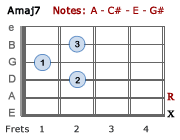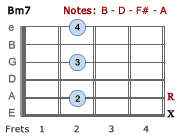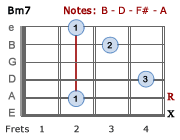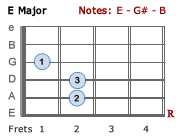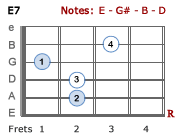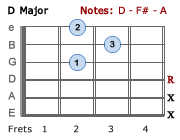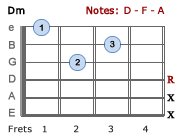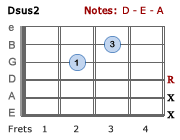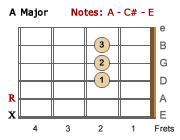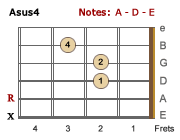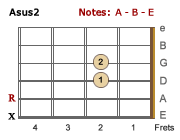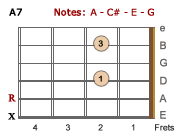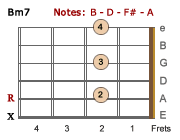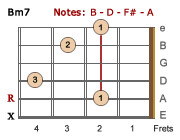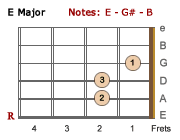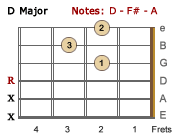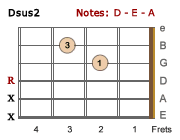 White Christmas
Song Key is highlighted - Transpose to any other key
                      A     Asus4  A  Asus2  A    Bm7    E    Bm7     E7     A
Intro: 4/4 | 𝄽 𝄽 𝄽 A |    -                      |      -    |      -      |     |
   
 
   A    Asus4   A     Asus2  A   Bm7    E
1. I'm  dream - ing   of     a   white  Christ-mas
Bm7              E7               A        Amaj7
   Just like the ones I used to | know  -        |
             A         A7              D         Dm
   Where the tree tops glis-ten    And child-ren lis-ten
      A    Dsus2                Bm7      E7
   To hear sleigh bells in the |snow  -      |


   A    Asus4   A      Asus2  A   Bm7    E
2. I'm  dream - ing    of     a   white  Christ-mas
Bm7            E7                  A         Amaj7
   With ev-'ry Christ-mas card I | write  -       |
            A       A7            D         Dm
   May your days be mer-ry and |  bright -     |
           A        D          E7    A
   And may all your Christ-mas-es be white


        A      Asus4   A   Asus2  A    Bm7     E      Bm7    E7     A       Amaj7
Instr:| 1&2& - 3       &   4      &  | 1&2& -  3&4& | 1&2& - 3&4& | 1&2& -  3&4& |

        A       A7      D       Dm     A      Dsus2   Bm7    E7
      | 1&2& -  3&4&  | 1&2& -  3&4& | 1&2& - 3&4&  | 1&2& - 3&4&  | 


   A    Asus4   A     Asus2  A   Bm7    E
3. I'm  dream - ing   of     a   white  Christ-mas
Bm7              E7              A      Amaj7
   Just like the ones I used to |know -     (So)| 
            A       A7           D          Dm
   May your days be mer-ry and | bright -      |
           A        D          E7    A 
   And may all your Christ-mas-es be white

            A       A7           D         Dm
   May your days be mer-ry and | bright -      |
           A        D          E7
   And may all your Christ-mas-es... be...
   A       Asus4   A   Asus2  A    Bm7     E    Bm7     E7     A
 | White -                       |      -     |      -      |     |

---
Notes:
The song may look a little tricky, but once you get the movement around the A chord under your belt, it becomes very easy.
In the Intro you will see | . . . A | which would normally be written as | 𝄽 𝄽 𝄽 A |
There are 3 quarter-note rests before the A chord. This means the A chord is played on the 4th beat of the bar. If you listen to the start of the song, there is 1 beat of syncopated rhythm playing A Major before leading into the 4 bars of Intro. (This could have been written as a dotted half-note rest which is also equal to 3 beats of rest)
Where you see a hyphen between 2 chords, this means the bar count is split in half. Therefore:

  Bm7    E
|     -    | Play Bm7 for 2 beats & E Major for 2 beats.

You can count each bar as | 1 2 3 4 | or | 1& 2& 3& 4& | You will find the latter useful when counting beats in certain bars as you will see in the following example.

  A       Asus4  A   Asus2  A
|     -                       | 
This means 2 beats on A (1& 2&) and 
2 beats on Asus4 A Asus2 A (3& 4&)

The bar would count as follows:

  A       Asus4  A   Asus2  A
| 1&2& -  3      &   4      & | 

Make sure you count slowly to begin with till you get used to it. It moves along nicely with the melody line, and after a while feels very natural. The more you play, the more you will find yourself using this pattern in many songs.
Beginners will find this song very easy after playing it a few times. It has a country feel and is a lot of fun to play.
If you haven't learned barre chords yet, play the open version of Bm7 which is like a B7 chord without the first finger... x20202. This is very handy to know as the chord is very popular.
Bing Crosby's White Christmas
Christmas wouldn't be complete without listening to 'White Christmas' by Bing Crosby... enjoy
Born: Harry Lillis Crosby, Jr. on the 3rd May 1903 in Tacoma, Washington, U.S.
Died: 14th October, 1977 (aged 74) in Alcobendas, Madrid, Spain
Occupation: Singer, actor
Active Years: 1926 – 1977
Music Styles: Traditional pop, popular music, jazz
Associations: Frank Sinatra, Dean Martin, Sammy Davis Jr., Rosemary Clooney, Louis Armstrong, Dixie Lee, Peggy Lee, Fred Astaire, The Rhythm Boys, Al Rinker, Al Sherman, Sherman Brothers, Bob Hope, Paul Whiteman, Eddie Lang, David Bowie, The Andrews Sisters, Danny Kaye.
Official Website: bingcrosby.com