Santa Claus Is Coming To Town chords
... so be good for goodness sake
Composer: J. Fred Coots
Lyrics: Haven Gillespie
First Recording: Harry Reser (banjoist) and band on Oct 24th, 1934 with Tom Stacks featuring on vocals.
First Performance: November 1934 on Eddie Cantor's radio show. It became an instant hit with over 400,000 copies of sheet music sold by Christmas.
Featured Artists: The Coundown Kids from their album - Santa Claus Is Coming To Town.
Music: Key of A Major in 2/2 time at 84 bpm (𝅗𝅥)
Chords: A, A7, D, Dm, F#m, Bm, B7, E, E7
Chart Legend

Numbered Circles:

Fingers used to play chords

O:

Optional Note

Barre Line:

One finger holds down multiple strings

R:

Root Note

Unmarked strings:

Play open

X:

Don't play string

B:

Bass Note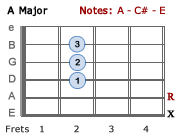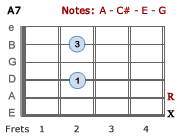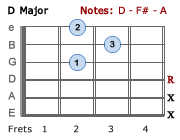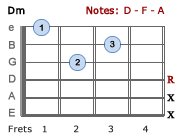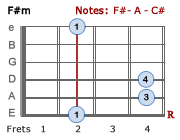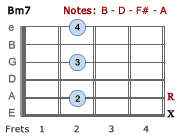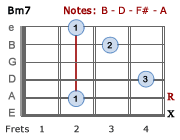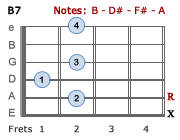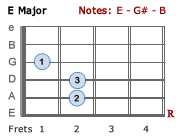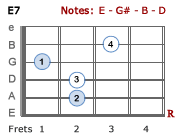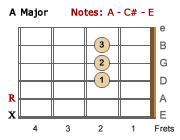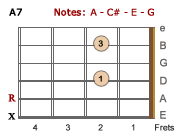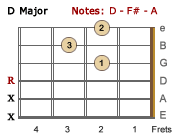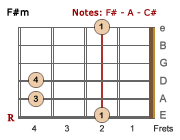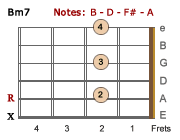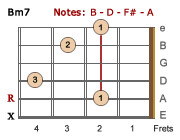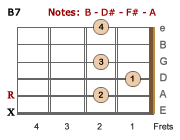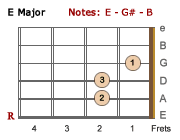 Santa Claus Is Coming To Town
Capo on 1 if playing with the video
Song Key is highlighted - Transpose to any other key

                 A         A         E         E
Intro: 4/4  |         |         |         |    

𝄑

    |

       A             A7         D          
1. You bet-ter watch out    You bet-ter not cry
   A                       D            Dm
   Bet-ter not pout    I'm tel-ling you why
   A      F#m      Bm7     E7     A      E7
   San-ta Claus is co-ming   to | town |     |

        A         A7          D           
2. He's mak-ing a list    And check-ing it twice
   A           A7        D           Dm
   Gon-na find out who's naugh-ty or nice
   A      F#m      Bm7     E7     A      A    A7
   San-ta Claus is com-ing   to | town |    -    |

           A7                   D
Bridge: He sees you when you're sleep-ing
           A7                  D
        He knows when you're a-wake
           B7                   E7
        He knows if you've been bad or good
              F#m      B7        E      E7
        So be good for good-ness sake__ Oh!

       A             A7         D          
3. You bet-ter watch out    You bet-ter not cry
   A           A7          D            Dm
   Bet-ter not pout    I'm tel-ling you why
   A      F#m      Bm      E7     A      A    A7
   San-ta Claus is co-ming   to | town |    -    |

           A7                   D
Bridge: He sees you when you're sleep-ing
           A7                  D
        He knows when you're a-wake
           B7                   E7
        He knows if you've been bad or good
              F#m      B7        E      E7
        So be good for good-ness sake   Oh!

        A            A7          D          
4. You bet-ter watch out     You bet-ter not cry
    A                       D           Dm
   Bet-ter not pout     I'm tel-ling you why
    A      F#m     Bm      E7     A        A
   San-ta Claus is co-ming   to | town |   

𝄑

    |

---
Notes:
The song on the video is in the key of B♭ Major which requires a few barre chords. To make the song easy for everyone to play along with, we use a Capo on the 1st fret and play in the key of A Major... much easier
There are a few barre chords in A Major, but they are easy ones. Beginners may find this a little testing, but stick with it ... it's well-worth the effort.
The fermata or pause symbol

𝄐

means you hold the note for a duration which is determined by the performer. On the last bar of the Intro you strum the chord and hold it for the duration of the bar. At the end of the song, you strum the chord and hold it... let it ring out.
The tempo is set at 84 bpm in half-note time ... beat sounds on every 2nd beat (1 & 3) if you are using a metronome or click track. You can set the metronome at 168 bpm to play on every beat, but it sounds a little busy... the choice is yours.