The Miracle on 34th Street
Kris Kringle
In the heart of New York City, during the winter of 1947, a remarkable event unfolded that would warm the hearts of even the most skeptical of souls. The stage for this true story was set in the grand department store known as Cole's.
Cole's was more than just a shopping destination; it was an iconic symbol of Christmas. The store's holiday displays were legendary, and it was a place where dreams and wishes came to life. But by 1947, the spirit of Christmas seemed to be waning, replaced by cynicism and commercialism.
Miracle On 34th Street 1973 - While the movie is fictional, it was inspired by real events, including the involvement of the U.S. Postal Service in answering children's letters to Santa Claus.
The Story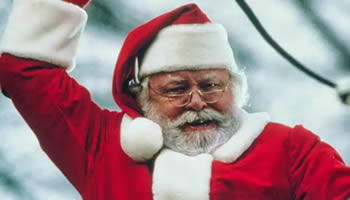 At the heart of this story is Kris Kringle, a charming elderly gentleman who bore an uncanny resemblance to Santa Claus. Kris was the in-store Santa at Cole's, and he embodied the spirit of Christmas in every way. With a twinkle in his eye, a rosy-cheeked smile, and a heart as big as the North Pole, he had an enchanting effect on anyone who crossed his path. Children believed he was the real Santa, and adults couldn't help but be captivated by his charm.
One day, Doris Walker, a pragmatic single mother and an executive at Cole's, and her precocious daughter, Susan, entered the store. Doris had taught Susan to be practical and rational, believing that fantasy and imagination had no place in raising a child. Doris was in charge of organizing the store's annual Thanksgiving Day Parade, which culminated in the arrival of Santa Claus at Cole's.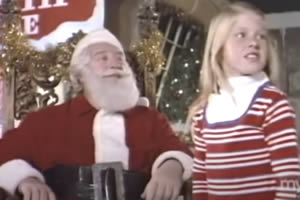 But everything changed when Kris Kringle entered their lives. Susan, despite her mother's teachings, began to believe in Santa Claus, thanks to Kris's magical presence. Kris knew the names and wishes of all the children who sat on his lap. He recommended toys from other stores when Cole's didn't have what the children wanted, and he even conversed in Dutch with a young girl from the Netherlands.
Word of Kris Kringle's extraordinary abilities spread like wildfire, and he soon had a following of devoted believers. Cole's, recognizing a marketing opportunity, embraced Kris as the "one and only" Santa Claus, creating advertisements that boasted of his magical abilities.
Doris, however, feared the impact of this commercialization on Susan's belief in Santa. She struggled with her own skepticism and was torn between her job, the marketing ploys, and her desire for Susan to have a normal, grounded childhood.
Before long, Kris Kringle found himself in a courtroom battle to prove his true identity. The case became a sensation, captivating the imagination of the public and reigniting the holiday spirit. The trial was filled with heartwarming and magical moments, as letters from children and acts of kindness poured in from all over the world.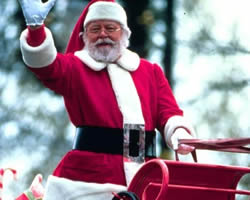 Doris, Susan, and the entire city were deeply moved by the outpouring of love and faith in Kris Kringle. It became apparent that Kris was indeed the real Santa Claus, and he had brought back the belief in Christmas to an increasingly skeptical world.
"The Miracle on 34th Street" was not just a tale of Santa Claus but a story of the enduring power of belief, love, and the magic of Christmas. As the court declared Kris Kringle to be the one and only Santa Claus, a renewed sense of wonder and hope settled over the city.
This true story served as a testament to the enduring power of the Christmas spirit, a reminder that, in the midst of skepticism and cynicism, there is still room for belief, kindness, and miracles. Kris Kringle left a legacy that would continue to inspire generations to come, not just in the presents he brought but in the joy, wonder, and belief that he rekindled in the hearts of all who encountered him. This story proves that the magic of Christmas is real for those who dare to believe.