The Jolly Christmas Postman
by Janet and Allan Ahlberg
In the heart of a whimsical village, where fairy tales come alive, a postman with a twinkle in his eye embarks on a magical holiday adventure.
This cherished tale, known as The Jolly Christmas Postman, is brought to life by the imaginative author and illustrator, Janet and Allan Ahlberg.
Join us as we journey through a snowy wonderland, where classic storybook characters await special surprises, all thanks to the jolly postman who knows how to make the holiday season truly enchanting.
The Jolly Christmas Postman - Picture Story Book for Kids - Read aloud bedtime stories
The Story
Once upon a time, in a cozy little village nestled among snowy hills, there lived a jolly postman known far and wide for his rosy cheeks and twinkling eyes. But this postman was no ordinary postman; he was the Jolly Christmas Postman, and he had a special task every holiday season.
As the days grew colder and the scent of evergreen trees filled the air, the Jolly Postman set off on his merry rounds. His satchel was filled not just with letters and parcels but with something magical - a collection of delightful letters and surprises for the residents of the village.
His first stop was at the home of the Big Bad Wolf from "Little Red Riding Hood." The Jolly Postman handed him a letter that began with the famous words, "Dear Mr. Wolf, we hope you've been good this year!" Inside the envelope, there was a game of "Blow the House Down," a fun reminder of his misadventures.
Next, he visited the Gingerbread Man, who had a sweet tooth like no other. The postman handed him a letter made of gingerbread, which the Gingerbread Man nibbled as he read his special holiday message.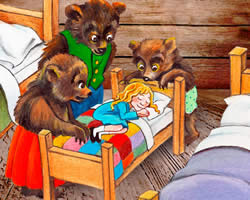 The Jolly Postman continued his journey, delivering letters and surprises to much-loved characters from classic fairy tales. He visited Cinderella, who received a shiny new invitation to the royal ball. The Three Bears received a postcard featuring Goldilocks happily sitting in their chair, the very one she once tried.
As he journeyed through the snowy village, the Jolly Postman brought smiles and laughter to all. Each character received a letter or gift that reminded them of their own stories and adventures, filling their hearts with warmth during the holiday season.
Finally, the Jolly Christmas Postman returned to his cozy post office, knowing that he had spread joy and magic throughout the village. As he sat by the crackling fire, sipping hot cocoa, he reflected on the happiness he had shared.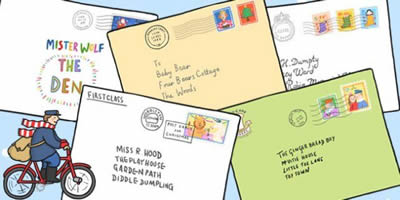 The Jolly Postman reminds us that during the most magical time of the year, even the most beloved characters from our favorite stories can experience the wonder of the holiday season, thanks to the kindness and thoughtfulness of a jolly postman who knows the true meaning of Christmas - bringing joy to all, one letter at a time.