Jingle Bell Rock chords
by Hilary Duff
Jingle Bell Rock was written by Joseph Carleton Beal and James Ross Boothe.
First Release: 1957 by Bobby Helms
Original Key: C Major
Chart Success in 1957: Peaked at No 13 for the US Billboard Most Played C&W by Jockeys, and reached No 6 for the US Billboard Best Seller in Stores
Featured Artist: Hilary Duff from the album Santa Claus Lane
Music: A Major with a key change to B♭ Major before the 4th verse in 4/4 time at 140 bpm (♩)
Chords: A, Amaj7, A6, Bm7, B7, E7, B♭, B♭maj7, B♭6, Cm7, D, F7, E♭, E♭m... charts below
Chart Legend

Numbered Circles: Fingers used to play chords O: Optional Note
Barre Line: One finger holds down multiple strings R: Root Note
Unmarked strings: Play open X: Don't play string B: Bass Note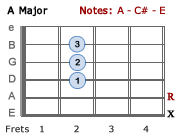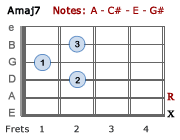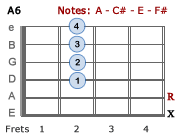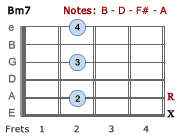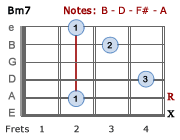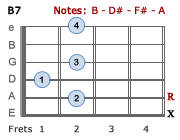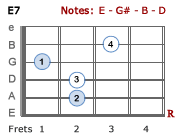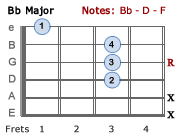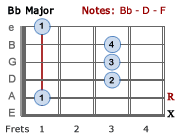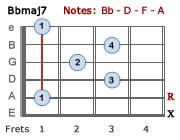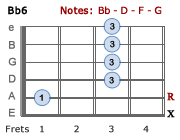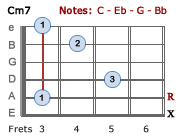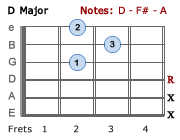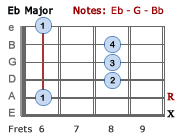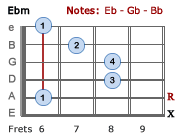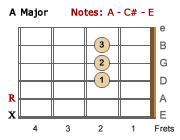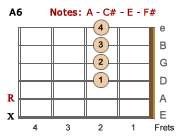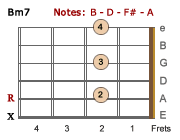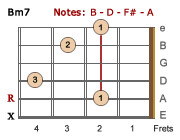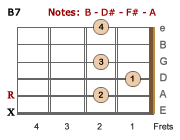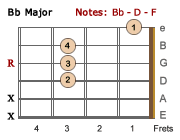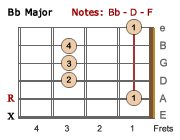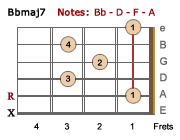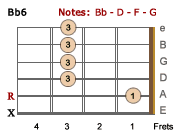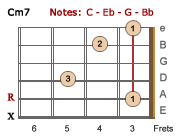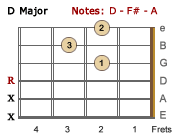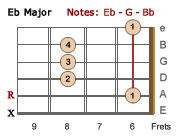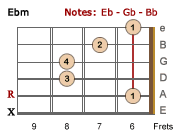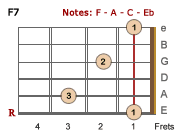 Jingle Bell Rock
Capo on 1 if playing with the video
Song Key is highlighted - Transpose to any other key
             
                      A                    Amaj7              Bm7                  E7
Intro: 4/4 | Drums||: 𝄽 Jingle Bell Rock | Jingle Bell Ro - | ock Oo - Woah - Oo | Yeah - eh :||

   A               Amaj7           A6           Amaj7
1. Jin-gle Bell    Jin-gle Bell    Jin-gle Bell Rock
   A6            Amaj7     Bm7           E7
   Jin-gle Bells swing and Jin-gle Bells ring
   Bm7          E7          Bm7         E7
   Snow-ing and blow-ing up bush-els of fun
Bm7                    E7
   Now the Jin-gle hop has be-gun   


   A               Amaj7           A6           Amaj7
2. Jin-gle Bell    Jin-gle Bell    Jin-gle Bell Rock
   A6            Amaj7    Bm7          E7
   Jin-gle Bells chime in Jin-gle Bell time
   Bm7          E7           Bm7          E7
   Danc-ing and pranc-ing in Jin-gle Bell square
Bm7       E7      A
   In the fros-ty air

               D                       Bm
Bridge: What a bright time    It's the right time
           A
        To rock the night a-way
                B7
        Jin-gle Bell time    Is a swell time
      E7
        To go glid-ing in a one-horse sleigh


    A         Amaj7            A6           Amaj7
3.  Gid-dy-up Jin-gle horse    Pick up your feet
    A6        Amaj7     F#7
    Jin-gle a-round the clock
    D                        Dm
    Mix and a-min-gle in the jing-ling beat
 Bm7           E7            A
    That's the Jin-gle Bell (Rock)

     A                    Amaj7              Bm7                   E7
    |𝄽 Jingle Bell Rock | Jingle Bell Ro - | ock  Oo - Woah - Oo | Yeah - eh |

     A                    Amaj7              Bm7                   E7
    |𝄽 Jingle Bell Rock | Jingle Bell Ro - | ock  Oo - Woah - Oo | Yeah - eh (What a) |

                                       
               D                       Bm7
Bridge: What a bright time    It's the right time
           A
        To rock the night a-way
                B7
        Jin-gle Bell time    Is a swell time
        E7                                                      F7
        To go glid-ing in a one-horse  leigh___ (key change)  a one-horse sleigh


   Bb              Bbmaj7          Bb6          Bbmaj7
4. Jin-gle Bell    Jin-gle Bell    Jin-gle Bell Rock
   Bb6           Bbmaj7    Cm7           F7
   Jin-gle Bells swing and Jin-gle Bells ring
   Cm7          F7          Cm7         F7
   Snow-ing and blow-ing up bush-els of fun
Cm7                    F7
   Now the Jin-gle hop has be-gun
      

   Bb        Bbmaj7          Bb6          Bbmaj7
5. Gid-dy-up Jingle horse    Pick up your feet
   Bb6       Bbmaj7    G7
   Jin-gle a-round the clock
   Eb                       Ebm
   Mix and a-min-gle in the jing-ling beat
Cm7           F7           Cm7           F7           Cm7           F7            Bb…
   That's the jin-gle Bell    That's the Jin-gle Bell    That's the Jin-gle Bell (Rock)
      
    Bb                   Bbmaj7            Cm7                    F7
   |𝄽 Jingle Bell Rock | Jingle Bell Ro - | ock  Oo - Woah - Oo | Yeah - eh | ...repeat to fade
---
Notes:
This version may be a little out of reach for beginners as there are some pretty testing chords in this arrangement... stick with it, and before you know it this song will be a breeze.
The quarter-note at the start of the Intro indicates that the drums come in on the 2nd beat of the bar. The next quarter-note rest in bar 2 indicates the backing vocals come in on the second beat of that bar.
||: :|| means that anything between the 2 colons (:) is to be repeated once. Therefore, the 4 bars of Intro after the first bar of Drums is repeated once - 8 bars in total... just follow the singing if you are unsure.
(Rock) at the end of verse 3 actually belongs on the first beat of the next bar where the backing vocals come in. This is good to know if you are unsure of the timing.
Without the key change, the song is pretty easy, and I urge beginners to practice all the chords before the key change. If you are not playing along with the video, you can continue using these chords without a key change, as verses 4 & 5 are repeat verses.
Beginners can also use the Transposer to find a comfortable Key.