I Saw Mommy Kissing Santa Claus chords
underneath the mistletoe last night...
Music & Lyrics: Tommie Connor - British songwriter
First recorded: American singer Jimmy Boyd - 1952
Most popular versions: The Ronettes's - 1963, Jackson 5 - 1970
Music: A Major in 4/4 time at 160 bpm (♩) or 2/2 time at 80 bpm
Chords: A, A7, B7, Bm, C#m, D, E7, F#m, F#7, G#7
Beginners: C Major is a much easier key with no barre chords. You will need a Capo on 9 if you are playing along with the video. Use the Transposer below and highlight the 'C' key.
Chart Legend

Numbered Circles:

Fingers used to play chords

O:

Optional Note

Barre Line:

One finger holds down multiple strings

R:

Root Note

Unmarked strings:

Play open

X:

Don't play string

B:

Bass Note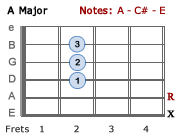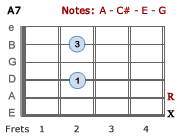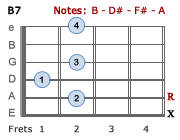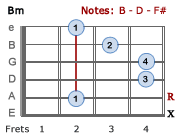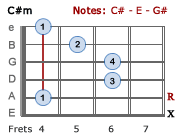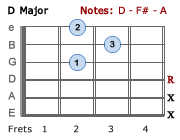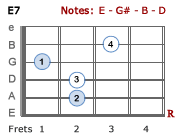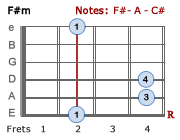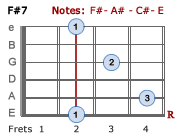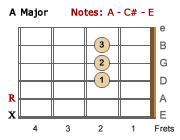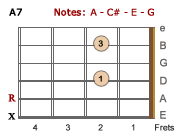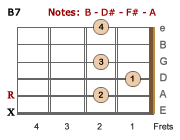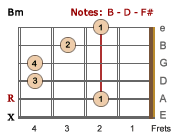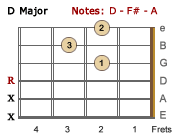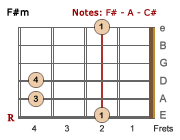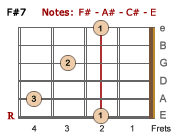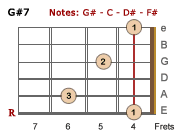 I Saw Mommy Kissing Santa Claus
Song Key is highlighted - Transpose to any other key
                    D    G#7   A   F#7   Bm   E7     A      F#m   Bm    E7     A
Intro: 4/4 |  &4&|     |     |   -     |    -    |   -    |     -    |      |  𝄎  |

   A                    C#m    F#m   
1. I saw Mom-my kissing San-ta Claus 
   A                                E7
   Un-der neath the mistle-toe last night. 
       E7
   She di-dn't see me creep 
            A
   Down the stairs to have a peep; 
       B7
   She thought that I was tucked 
            E7
   Up in my bed-room fast asleep.
 
         A                   C#m    F#m 
2. Then, I saw Mom-my tickle San-ta Claus
 
   A                A7                D         F#7    Bm
   Un-der-neath his beard so sno-wy | white  -      |      |
 
              D                   G#7
   Oh, what a laugh it would have been
 
      A          F#7   Bm
   If Dad-dy had on-ly seen
 
   E7     A        F#m    Bm    E7   A
   Mom-my kiss-ing Sa-nta Claus last night.|  𝄎  |   
               
Instr: Verse 1

         A                   C#m    F#m 
3. Then, I saw Mom-my tickle San-ta Claus 
   A                A7                D         F#7    Bm
   Un-der-neath his beard so sno-wy | white  -      |      | 
              D                   G#7
   Oh, what a laugh it would have been 
      A          F#7   Bm
   If Dad-dy had on-ly seen 
   E7     A        F#m    Bm    E7   A
   Mom-my kiss-ing Sa-nta Claus last night.|  𝄑  |

              D                   G#7
   Oh, what a laugh it would have been 
      A          F#7   Bm
   If Dad-dy had on-ly seen 
   E7     A        F#m      Bm      E7     A        A
   Mom-my kiss-ing Sa-nta | Claus | last | night.|  

𝄑

  |
---