The Gift of the Magi
by O. Henry
The Gift of the Magi is a classic short story written by American author O. Henry (the pen name of William Sydney Porter).
First published in 1905, this is a touching story about selflessness and the true spirit of giving.
Gift of the Magi by O. Henry - Short Story Film - 1980
Setting and Characters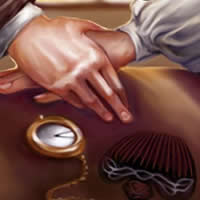 The story is set in a modest apartment in New York City around the turn of the 20th century. The two central characters are Jim Young and his wife, Della Young, a young married couple who are deeply in love but facing financial hardship.
Plot
The story begins a few days before Christmas. Della and Jim are living a frugal life, trying to make ends meet on meager incomes. They adore each other but have little money to buy each other gifts for Christmas.
Della has beautiful long hair of which she is very proud, while Jim has a valuable family heirloom - a gold pocket watch that once belonged to his father and grandfather. The watch is Jim's most treasured possession.
Della decides to sell her long hair to a wig maker in order to buy Jim a special Christmas gift - a chain for his treasured pocket watch. She cuts her hair and sells it, receiving enough money to purchase the chain.
Unbeknown to Della, Jim has also made a great sacrifice to buy her a special gift. He sells his precious pocket watch to buy Della a set of combs for her hair, as he knows she values her hair above all else.
On Christmas morning, they exchange their carefully chosen gifts. Della gives Jim the chain for his pocket watch, but he sadly admits that he sold his watch to buy her the combs. Jim, in turn, presents the combs to Della, and they share a tearful but loving moment.
Legacy
The Gift of the Magi has become one of the most popular Christmas stories in American literature. It is often adapted into various forms, including plays, films, and television specials. The story's popularity rests on its timeless message of love, selflessness, and the true spirit of giving.