Ding Dong Merrily On High chords
by Celtic Woman
Ding Dong Merrily On High: Traditional French secular dance tune
Lyrics: George Ratcliffe Woodward (1848 - 1934)
Performance: Celtic Woman from the album A Christmas Celebration
Music: Key of A Major in 4/4 time at 104 bpm (♩)
Chords: A, Asus4, Asus2, D, F#m, Bm, E, E7
Chart Legend

Numbered Circles:

Fingers used to play chords

O:

Optional Note

Barre Line:

One finger holds down multiple strings

R:

Root Note

Unmarked strings:

Play open

X:

Don't play string

B:

Bass Note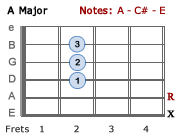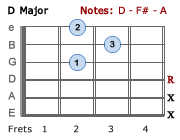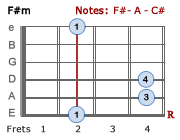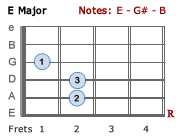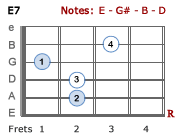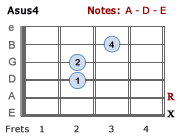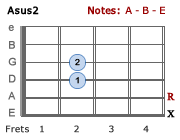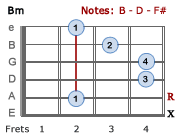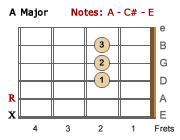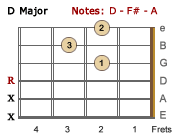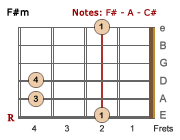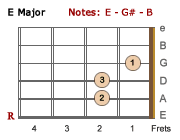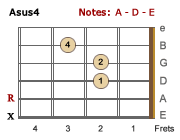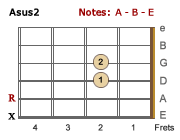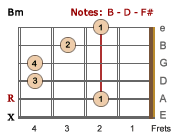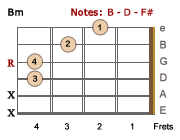 Ding Dong Merrily On High
Capo on 1 if playing with the video
Song Key is highlighted - Transpose to any other key



Intro:

 4/4 
    A                 D    A            F#m  E
  | Ding Dong Dong |  Ding Dong Dong  | Ding Dong Dong |
    A                 D    A            F#m  E
  | Ding Dong Dong |  Ding Dong Dong  | Ding Dong Dong |

   A         E            A          D          E7        A
1. Ding dong mer-ri-ly on high    In heav'n the bells are ring-ing
   A         E            A         D          E7     A          A 
   Ding dong ver-i-ly the sky    Is riv'n with an-gel sing-ing |(Ding Dong Dong)|
   A     Bm   A   E   F#m   E7                D      E     A
   Glo...o....o...o...o.....o – r i- a     Ho-san-na in ex-cel-sis
    A    Bm   A   E   F#m   E7                D      E     A
   Glo...o....o...o...o.....o – r i- a     Ho-san-na in ex-cel-sis

          A        Asus4     Asus4    A


Instr:

 |  1&2&  -  3&4&   |  1&2&3&   4&  |

   A       E              A          D        E7       A
2. E'en so here be-low be-low    Let stee-ple bells be swung-en
   A      E         A        D          E7      A
   And "I-o  i-o  i-o"    By priest and peo-ple sung-en
   A     Bm   A   E   F#m   E7                D      E     A
   Glo...o....o...o...o.....o – r i- a     Ho-san-na in ex-cel-sis
   A     Bm   A   E   F#m   E7                D      E     A
   Glo...o....o...o...o.....o – r i- a     Ho-san-na in ex-cel-sis

   A        E            A             D      E7       A
3. Pray you dut-i-ful-ly prime    Your ma-tin chime ye ring-ers
   A       E              A             D        E7      A
   May you beaut-i-ful-ly rhyme    Your eve-time song ye sing-ers
   A     Bm   A   E   F#m   E7                D      E     A
   Glo...o....o...o...o.....o – r i- a     Ho-san-na in ex-cel-sis
   A     Bm   A   E   F#m   E7                D      E     A
   Glo...o....o...o...o.....o – r i- a     Ho-san-na in ex-cel-sis
         A      Asus4   Asus2  Asus4  A     Asus4   Asus4   A   Asus2


Instr:

 | 1234 | 1234  | 1&2& - 3&     4&  | 1&2&  - 3       &   4&    |

         Asus2  Asus4   Asus4   A      Asus2   Asus4   Asus4  Asus4  A  Asus2
       | 1&2& - 3&4&  | 1&2&  - 3&4& | 1&2&  - 3&4&  | 1&2& - 3      &  4&   |

   A      Bm    E      E7    E       E7    E       E7
   Glor-i-a     Glor-i-a     Glo-r-i-a     Glo-r-i-a 

   A    D           A    D           F#m   E               D      E     A
   Ding Dong Dong   Ding Dong Dong   Ding  Dong Dong    Ho-san-na in ex-cel-sis

   A     Bm  A   E   F#m  E7                D      E     A
   Glo...o...o...o...o....o – r i- a     Ho-san-na in ex-cel-sis
   A     Bm  A   E   F#m  E7                D      E     A
   Glo...o...o...o...o....o – r i- a     Ho-san-na in ex-cel-sis

---
Notes:
This song is fairly easy to play although the fast chord changes in the Instrumental section may prove a little quick for beginners... you can simply play an 'A' chord over the Instrumental.
Some barre chords are required depending on how you play the Bm, and F#m is a very easy barre chord to play.
The chord changes in the verses during the 'Gloria' part look a bit hard, but due to the tempo of the song, there is plenty of time to make the changes.
The hyphen between 2 chords means the beat count for the bar is split evenly betweeen the 2 chords e.g., | A - Asus4 | in a 4/4 time signature means you play the A chord for 2 beats and the Asus4 chord for 2 beats.
The simile mark / means you repeat the previous chord, e.g., with 4 beat counts per bar: | Asus2 / Asus4 A | means you play Asus2 for 2 beats, Asus4 for 1 beat and A for 1 beat.
During the Instrumental, the timing may seem a little confusing, but if you count and play it out slowly, you will soon get the hang of it. I have included the timing on the song sheet below each chord. We will break down the most difficult bar...
| Asus4 / Asus4-A Asus2 |... Its always best in these situations to count the bar as | 1& 2& 3& 4& |
1& = Asus4
2& = Asus4 (/)
3& = Asus4 on the 3 and A on the &
4& = A sus2.
Note that the Asus4 - A is on the 3rd beat of the bar (3&) with the timing count of that beat split evenly between the Asus4 and the A.
The tempo is set at 104 bpm in quarter-note (♩) ... beat sounds on every quarter-note or crotchet if you are using a metronome or click track.